Custom Column and Rack & Pinion Program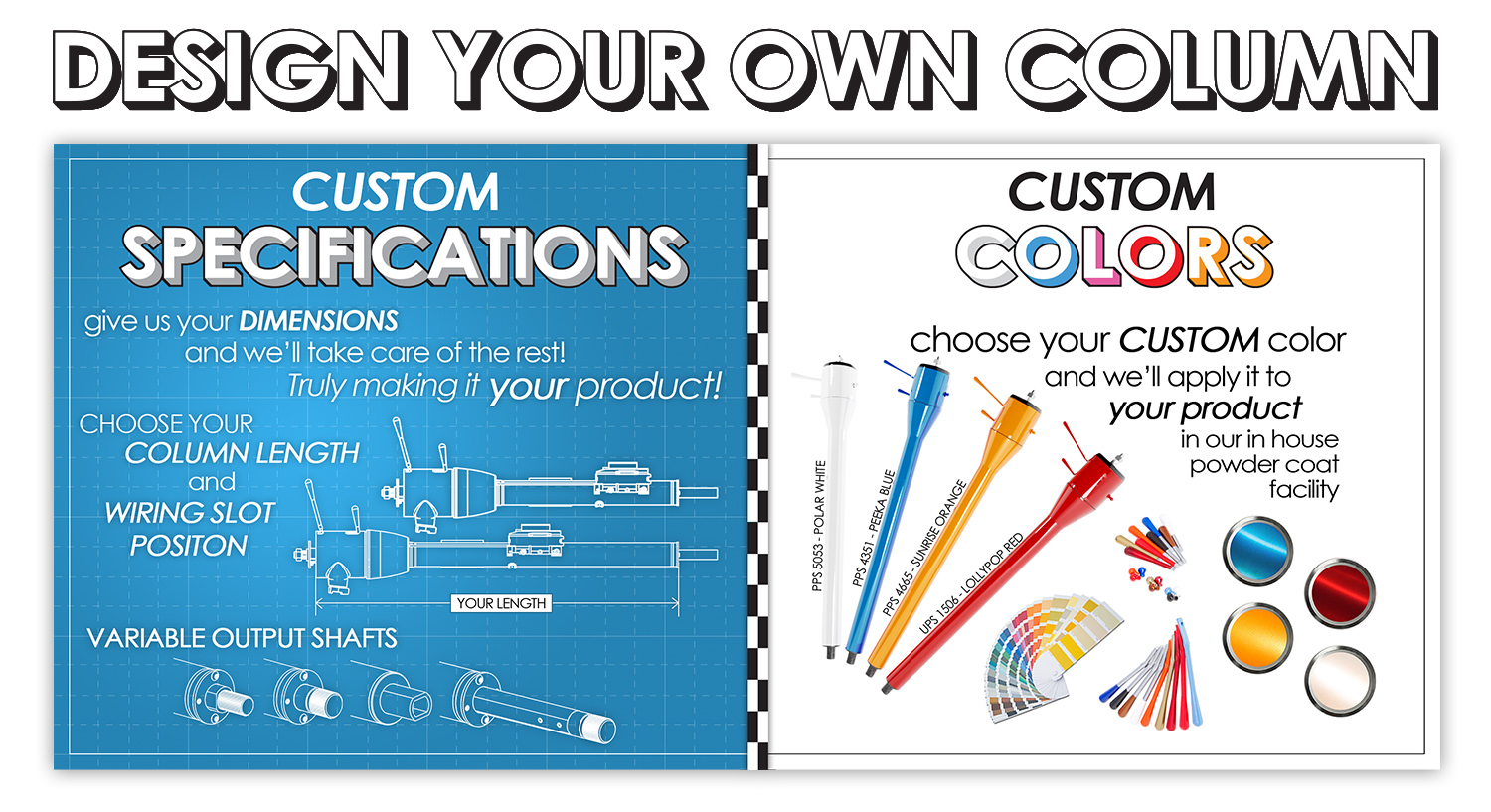 Fill in the blanks… We'll make it your way through our Custom Program. Simply fill out one of our Custom Column forms for a Keyed Tilt Column, Column Shift Column, Floor Shift, Roadster Tilt Column, Roadster Non-Tilt Column or fire up your Hot Rod with just your finger with a Custom Touch Start Column.
Please select from the list below; the option that will best work for your custom build. Fill out the form with all your specifications for the desired product. When complete, you can either email to

[email protected]

or fax the completed form to 800-243-5263.Once our team has reviewed the document we will contact you to complete the request or obtain additional info, so we can proceed.
Custom Column Forms:
We can also get your ride going in the right direction with one of our Custom Rack & Pinion. These are available as Custom Front or Rear Steer Power Rack & Pinion, Rear Steer Omni Manual Rack & Pinion, Front Steer Mustang II Rack & Pinion, Front Steer Pinto Style Rack & Pinion or our Custom Front Steer Pillow Block Mount Manual Rack & Pinion.
Custom Rack & Pinion Forms: